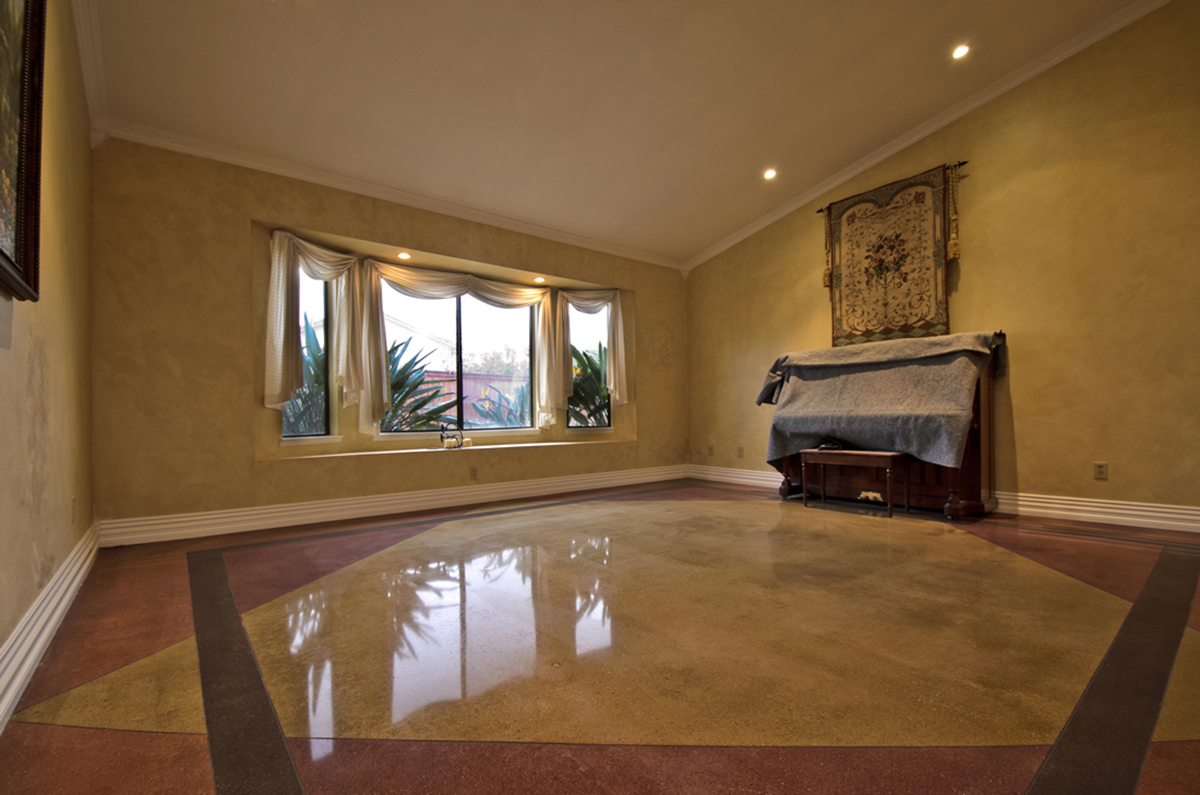 ---
Concrete Stain
Reactive acid stains use hydrochloric acid and metallic salts in a water solution that are applied to the top of concrete substrates which react with free lime and Portland cement in the concrete.
It lightly etches, penetrates and drives the stain into the surface. These stains are typically natural colors in earth tones and are very attractive.
Water based colors and stains are typically used for interior or exterior applications over concrete substrates, knock-down, stamped, or accenting other stains and integral colors. They can be heavily tinted to get a monotone or monolithic look.
About Concrete Stain
---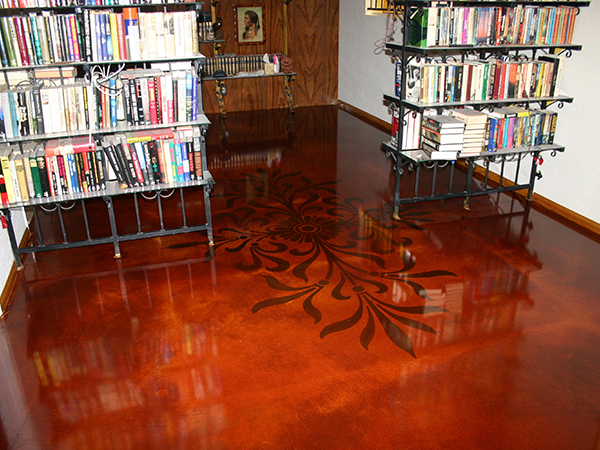 Concrete accepts reactive stains very well because it is very porous. Blended colors can create different effects i.e. leather, marble and natural stones.
Reactive stains are suitable for any walkway, driveway, patio or sidewalk. These stains have been used for many years in lobbies, hotels, casinos, driveways, walls, patios, decks and walkways. Water based acrylics can hide undesired looks from other stains. These stains are UV stable and very versatile.
Water base stains
---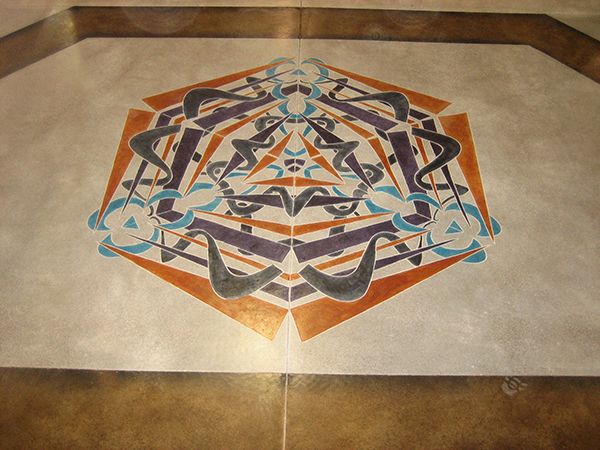 Stains can be mixed with clear sealers to create a translucent effect as a color over the top of a concrete surface. Stains are also used as secondary colors and can be applied many different ways with airless pump sprayers, HVLP sprayers in conjunction with an integral color over any type of concrete finish.
They are used to enhance colored surfaces, in some cases, acting as a sealer to achieve a modeled, hued or even an antique appearance.
PROCESS GALLERY
---
ACI Projects
Want to See More Completed Jobs? We have a whole section dedicated to past projects that we have documented.
PHOTO GALLERY
---